Wednesday Challenge - Say, What's in that Drink?
Posted:
Wed Nov 11, 2015 6:47 am
Your challenge is to incorporate a drink of any type into your card, tag, bag, or project. You could make a hang tag for a bottle, a tea holder, a hot cocoa packet holder...the options are endless.
I chose to keep in the feel of the original song; I envision them drinking some fancy martinis. You can't really see it, but I've used liquid glass on the martini glass.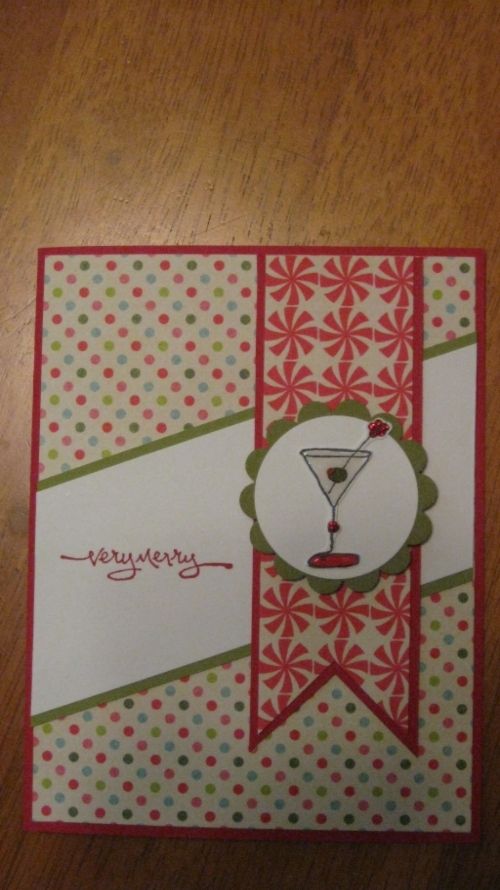 You have till Tuesday, November 17th at midnight to complete and upload a photo of your project to be entered into a random drawing for a prize. Can't wait to see what you come up with!
Drinkers:
1. Kathy
2. Golda
3. Trudi
4. Terrie
5. Linda Jo
6. Marilyn
[color=#FF0000]7. Koren
[/color]
8. Barry
9. Ellie