Hello all! It's morning, so Here Comes the Sun! (Or for the later risers like myself, it's here and waiting for me!)
My challenge is for you to make a card that includes something to do with the sun. It can be a sunrise or sunset, a glass of sun tea, a sunflower, or anything else with that theme. I made a turtle in sunglasses! (I provided a close up of the Turt, cuz' that Dude is checkin' you out!)
Have fun being crafty and creative. And while you are at it... link here to rock along with George as he sings, "Little Darlin', it's been a long cold lonely winter…" (
https://www.youtube.com/watch?v=WlyPfBrZr3s
)
You have until midnight Tuesday, June 12th, to upload a picture of your creation for this challenge to be entered into a drawing for a small prize. Winner will be posted on Wednesday, June 13th.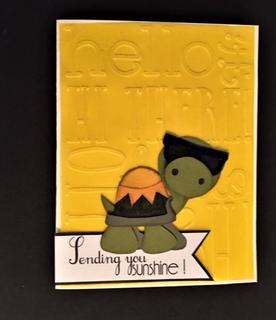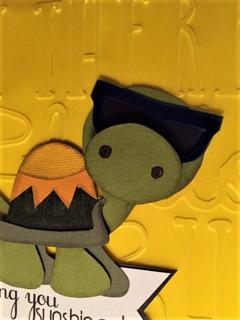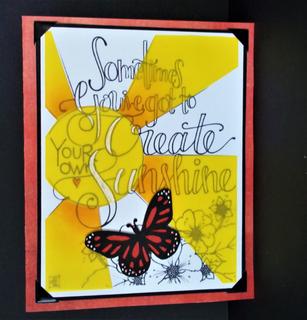 PS If you don't have any stamps that will work, here are a few free images that I've found on the web. I downloaded the image for one of my sample cards from the first site.
http://tammytutterow.com
(select "Project Gallery" then "Coloring Pages")
http://freedeariedollsdigistamps.blogsp ... offee.html
https://www.tiddlyinks.com/digital-stam ... ackground/
http://papersmooches.blogspot.com/p/fre ... tamps.html
https://daisydoodads.blogspot.com/p/fre ... tamps.html
https://operationwritehome.wordpress.co ... rs-states/
Entries:
1. Linda Jo
2. Golda
3. Elaine
4. Koren
5. Barry
6. Ellie
7. Trudi
8.