What a wonderful crop we have so far. Can't you just feel the love?
My "V" challenge is to make a Valentine card. If it also has a vintage feeling to it... you get two entrees.
You can use stamps, clip art, paper products, embellishments, lace, ribbon, doilies… anything that creates a vintage feeling.
I've provided two examples.
The first features an image of a vintage typewriter [from a Stampin' Up set named TapTapTap.]
The other includes an antique key charm that one of you sent me some time ago in a prize packet. I used the key to make a butterfly [the idea was found on Pinterest.] Isn't it wonderful?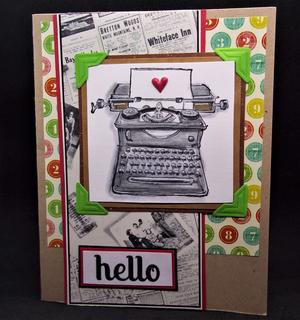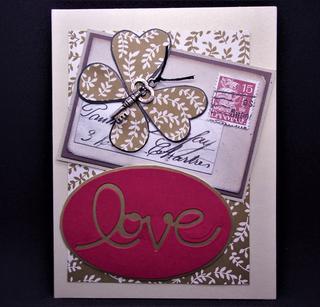 To qualify for a small prize, please enter this challenge by Tuesday, February 12.
Participants:
1. Terrie
2. Terrie
3. Trudi
4. Trudi
5. Golda
6. Golda
7. Elaine
8. Elaine
9. Barry
10. Barry
11.
12.