The Living is Easy July 8 - July 14
Posted:
Mon Jul 08, 2019 5:08 am
It's summertime! Time to break out those summertime stamps and create a bright, happy, summery card. Since July is National Ice Cream Month, if you create a card that features ice cream, you'll have your name put in the prize drawing 2 times.
Here's a couple samples: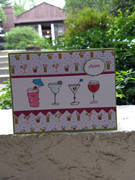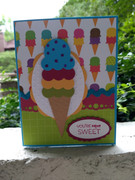 Players:
1. Terrie (2)
2. Jon (2)
3. Golda (2)
4. Kathy (2)