Hello all. I'm posting this challenge a little early because I plan to sleep in tomorrow AM because it's a holiday. Yay!
I have been bouncing all over the board on what I'll do for this challenge. Finally, after sharing a few embellies with Elaine in a recent prize package that I sent to her, I decided to change to a different challenge. Hope you like it!
I recently won a gift certificate from a business that is new to me named Floura and Fauna. I absolutely fell in love with a few of their dies. And love them even more than I'd thought I would! So am sharing a few cards that I made with them.
My challenge is for you to use something that is new to you (most recent purchase... even if it was a while ago) or use something that was gifted to you (challenge prize, handmade embellie, hand-me-down/used item, etc.) to make a card, tag, gift bag, or whatever your heart desires.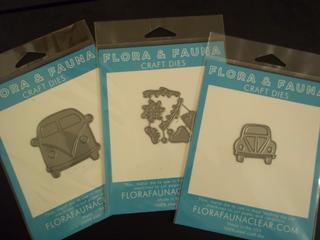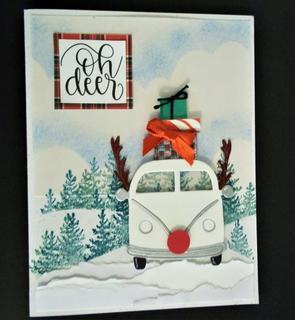 And the inside of the card-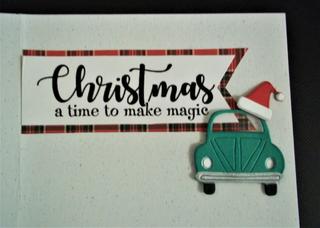 My prize packet for the winner of this challenge, that will be selected by Mr. Random next Monday, just might include a few of these little VW bugs and vans! (Hint Hint!)
Entries:
1. Golda
2. Elaine
3. Terrie
4.
5.