Birds of a Feather 9/9 to 9/15
Posted:
Mon Sep 09, 2019 5:10 am
This week's challenge is to create a project with feathers. Could be real, stamped, embellishment, could be on a bird, in a pillow...whatever you can conjure up.
My first card I found a sweet feather on a walk and couldn't resist using it on a simple card featuring it.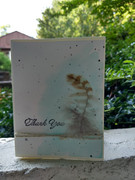 This one I used some feather stamps.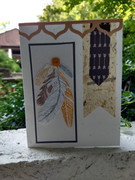 Lastly, this was one of the birds in my new set I played with last week.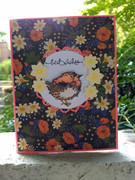 Anyone posting a photo of their project by midnight on the 15th will be entered in a drawing for a prize drawn at random.
Featherweight players:
1. Golda
2. Terrie
3. Kathy
4. Trudi