Hello. We're starting a whole new month! Yay.
So, here's a whole new challenge using an old game.
The requirement is to build a sentiment or word using alphabet tiles on a card, tag, gift bag, etc. You can use one of the freebies I provide, or make your own with alphabet stickers or stamps and squares of paper.
I created two sample/inspiration cards.
For the first, a wedding card I found a blog that offers freebie scrabble tiles that can be printed off by individual letters, in this case, "L", "V" and "E". The "O" in the word love was created with a wedding ring (I used two circle punches and metallic gold cardstock plus a scrap of halographic sticker paper to create the diamond.) The roses are from a Jolee sticker set that I've had in my stash for some time. (I was saving it for something special… and this card is it!)
Link to scrabble tiles-https://www.papertraildesign.com/free-printable-scrabble-letter-tiles-sign/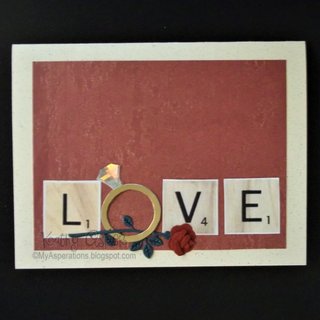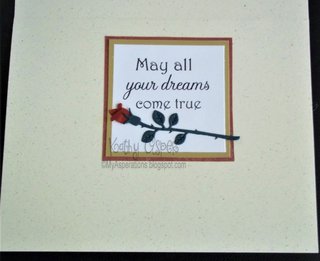 For the second, a birthday card, I found a blog that provides a full-page Scrabble Freebie (with duplicate tiles like the game.) The tiles were easily cut
apart to create the "Happy Birthday" sentiment. I decorated them with gift packages, colored with stripes and dots, from a Beccy's Place Digi set.
Link to sheet of scrabble tiles https://www.diva-girl-parties-and-stuff ... etiles.pdf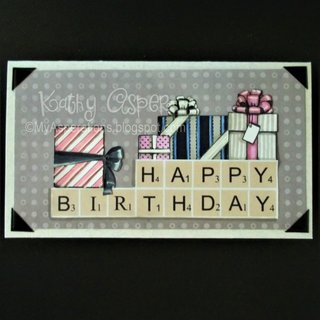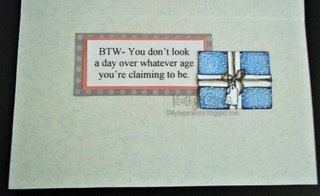 You'll have until next Sunday night at midnight to enter a card... or a few cards if desired.
Have fun!
Entries:
1. Terrie
2. Golda
3. Elaine
4. Trudi