This week's challenge brings you to the sunny beach. With Covid 19, this year's beach trip may be just a distant dream, but think the sights, sounds and smells of the boardwalk. I can almost smell the salt water taffy!
Here's a little throwback to get you in the mood:
https://www.youtube.com/watch?v=EPEqRMVnZNU
My samples both stayed in the water, but you don't have to. Think food, rides, sand, critters....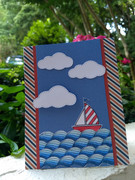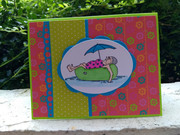 Anyone posting a photo of their creation by midnight 8/16 will be put in a drawing for a prize.
Boardwalkers:
1. Kathy
2. Barry
3. Golda
4. Trudi