Good morning and welcome to day two of the Beatlemania crop 2018. My challenge is inspired by the song "8 days a week" and the challenge is to make a card and using 8 items on your card, no more and no less -
Your card base is a freebe!
. Here is my example card:
and the 8 items/layers are:
1 - Back ground solid color
2.- Back ground DP
3.- Flower embellishment
4.- Coffee pot embellishment
5.- Coffee cup embellishment
6.- Back ground on the frame
7.- Frame
8.- Sentiment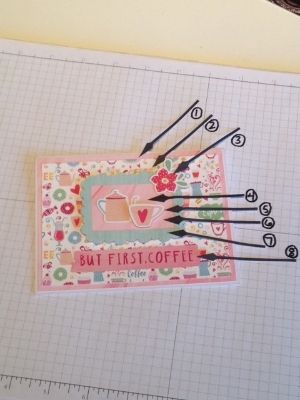 I hope you get to play, I just returned from the "
Stamp and Scrapbook Expo"
and have some wonderful prizes to give away.
You have until midnight Tuesday, June 12th, to upload a picture of your creation for this challenge to be entered into a drawing for a small prize. Winner will be posted on Wednesday, June 13th.
8 days a week players:
1. Trudi
2. Linda Jo - winner!
3. Elaine
4. Golda
5. Kathy
6. Ellie