I love making humorous cards… and they are super easy to create when you can start with a funny digi with a matching sentiment. "Stella and Gus Socks and Sandals" from Bugaboo is a perfect example! I decided to cut the image and sentiment apart to make a gate fold card with a punch line. Once again, upcycled a calendar page photo.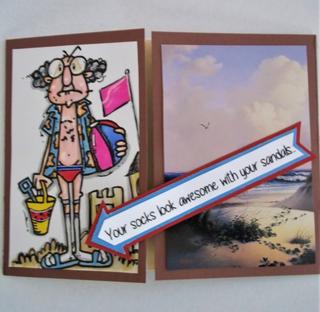 My second funny card has a great image from The Paper Shelter named "Fancy Dinner." I fell in love with this quirky image when I first saw it because my dear hubby loves all things Orc, Troll or Ogre! So wanted to make him a special card for his 62nd birthday. After creating a few computer generated sentiments, this is it. Am thinking it will make him chuckle!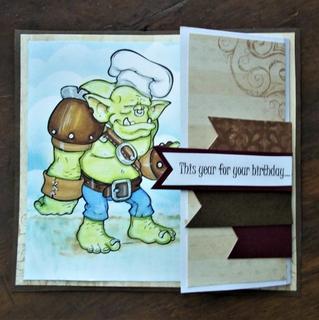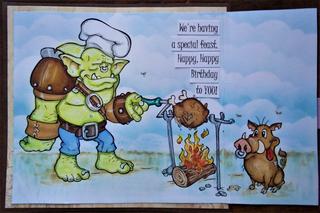 Now it's YOUR turn! The challenge is to make a card that is funny or punny. Most importantly, have FUN while creating it!