I recently saw a simple technique on the Do-Al[l] Creative challenge blog that used tags to make "Lift Cards." I've never seen one of these cards, even after checking Pinterest and googling it…. so am glad that the challenge site DTs provided many great sample cards. You can see them HERE [https://do-allkreatives.blogspot.com/2019/06/liftcard.html.]
Their cards included tags that "lift" making a sentiment visible. I decided to use a Gingerbread house instead of a tag, and have a family of gingerbread peoples living "inside."
BTW- Mine is not an A2 card. It is crafted on a postcard-sized piece of cardstock. I layered patterned paper onto the front and attached the gingerbread house to the card front with a red brad [there is a perfect circle at the point of its roof that looks like it was made just for this purpose.] After giving the finished card to my sweet hubby, he wasn't quite sure what to do with it... so I added the little "slide" tag onto the house. My final touch was to add a few puffy hearts to the card, one on the front door and a few on the sentiment- that is on the backside of the card.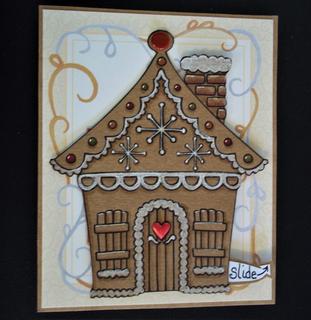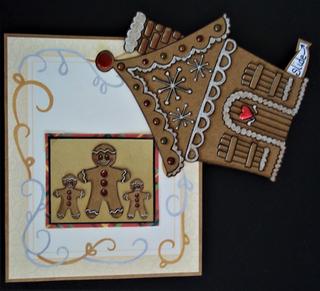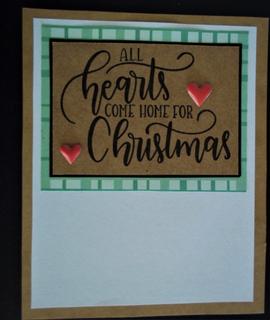 You have until Monday June 10th at 8AM when Mr. Random will help me pick a name for a prize. Have fun.
1. Trudi
2. Terrie
3. Golda
4.