Happy Friday. Glinda couldn't wait to meet you! So... here are the details of her... I mean OUR... challenge.
The theme for the Friday challenge is "All Things Oz." I found many Oz related videos on YouTube, but I liked this one best because it includes a montage of songs-
https://www.youtube.com/watch?v=tMBjSNCh4p4
plus the kiddos playing the part of munchkins are so fun to watch.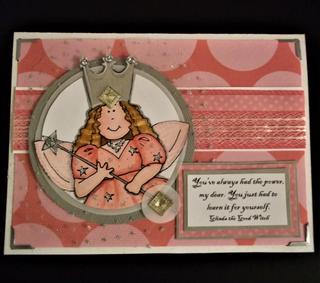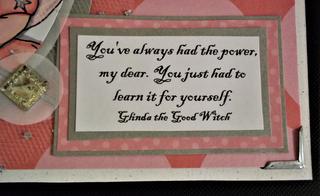 And here is the sentiment on the inside of the card-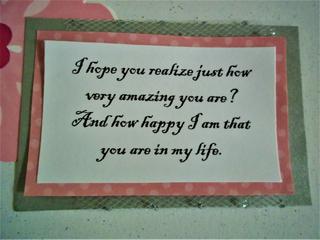 My challenge is that you make an item [card, tag, gift bag, etc.] that includes an element that represents a character from the Wizard of Oz. I kept my sample card very specific to Oz, featuring a freebie from Dearie Dolls named "Good Witch." However, you can do something more general if desired such as include a rainbow, scarecrow, lion, wicked witch, shoes, etc. in your creation.
And... if you also include some glitter or other bling, your name will be entered twice.
PS- Dearie Dolls has free digi images of most of the Oz characters, which were posted during February and March of 2015. This link will get you started-
http://freedeariedollsdigistamps.blogspot.com/2015/02/
You have until Midnight on Tuesday, June 18th to complete this challenge to be eligible to win a prize from me! Have fun... and I can't wait to see your Oz inspired creations.
1. Trudi
2. Trudi
3. Terrie
4. Terrie
5. Barry
6. Barry
7. Golda
8. Golda
9. Elaine
10. Elaine
11. Erika
12. Erika